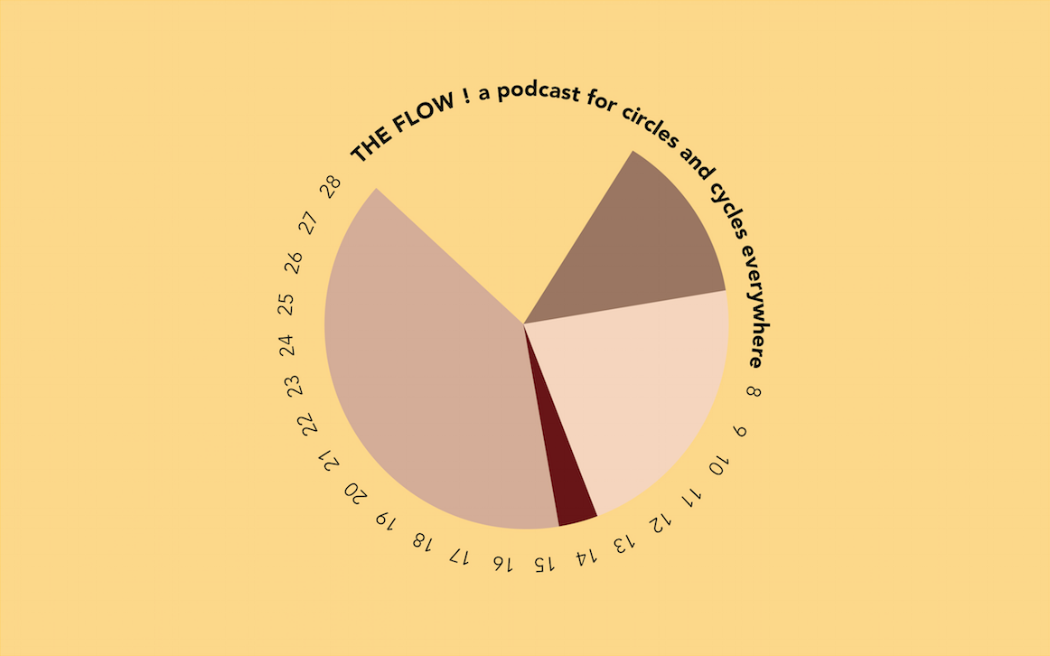 Re - defining menstruation
What if we could reposition the cultural values that come out of the menstruation stigmas, to help women experience it as an empowering element of their identity?
Imagine a future where - Menstruation won't be a matter of shame for women and girls, but instead a source of pride and therefore won't be a "hush hush" thing for a public discussion for all genders. Men will know how periods work and will consider it a natural thing, not a disease, and women will be appreciated by both man and woman for having periods and would see the menstruation effect as a source of power hence - shift in power dynamics between the genders.
(The paragraph above is an 'image' of a change I envisioned that I extracted from the first stage of my research.)
Re-defining menstruation deals with menstruation social stigma. The many stigmas around menstruation weigh heavy on female identity, and are one of the core issues to discuss in regards to perpetual gender inequality. My thesis used a provocative design approach to a possible future in which menstruation is perceived as female privilege, a source of pride and positivity.
'Re-defining Menstruation' is a series of audio narrative media that investigate the potentiality of understanding female menstruation as an expression of empowerment. The alternative futures of the system surrounding menstruation stigma portrayed in the podcast format are thought-provoking and encourage self-reflection. They make menstruation taboo and its complexities tangible.
Through these enacted scenarios, I offer an opportunity to reflect on the need for a changing attitude about the 'cycle of shame' of menstruation, to ultimately impact on multiple scales.
Design can empower women by providing an alternative experience in which the menstruation is not considered shameful. By providing a fictional audio artifacts, the listener can imagine themselves in that environment and can think of their version of that alternative.
In this aspect, success looks like a personal engagement with the podcast and by understanding the individual's own actions and behaviors, that encourage stigmas around menstruation, and owning that experience to encourage a different behavior.
Today, Menstruation is not seen as a natural process (but as a disease). Women are re-embracing / not challenging male assumptions around menstruation and women are embarrassed by it and feel shame surrounding menstruation. Because of this deep rooted stigma menses is seen as a disease to be 'solved' and 'cleaned up' and 'abnormal' when in reality, it's a monthly cycle for women bodies and a natural process
Why does society treat periods as a disease instead of a biological and a natural process, and how does it contribute to the gaps between genders? Can women own their periods as a positive thing, and how can that look or influence gender equality? "In a world where women and men need to struggle for equality between genders, the behavior around periods has to change."
By designing new experiences of fictional scenarios presented in a series of audio artifacts. I was able to apply the speculative design approach, which allowed me to raise questions that break stigmatized and delicate areas of menstruation, without giving any particular answers. Through a newly designed experience that encourages self-reflection and visualize and make tangible the complex system of the menstruation taboo.
Creative research:
Starting this investigation into the topic of menstruation stigma, I wanted to understand and define these deep negative notions and assumptions society holds about periods. Through this research phase, I began to understand the menstruation 'cycle of shame' as a wicked problem- a problem that has existed for far too long for all genders. I discovered that this taboo has multiple factors and together they create and maintain a whole system of shame.
Zooming out: The wheel of reasoning is a design strategy tool, credited by Freedom Lab, Future Studies and was extracted from the Learn Do Share deck. Its goal is to offer users an opportunity to analyze the experience of the research space in a systematic way through eight categories, and offer a visual representation, 'of the full cycle', from cause of the primary problem to the resulting change from the solution." In each step, I leaned on insights from the many conversations I had with experts around this topic, from secondary research in the literature, or by personal experience.
Zooming in: In this part of my research, I mapped out a higher level of this 'cycle of shame.' I wanted to gain a better understanding of the moments of the stigma in our society in everyday life. What are those stigmas? The different notions and dialect of the stigmatizing relationships from different perspective, and to understand society's norms. From creative ideation sessions through mapping exercises.
How might we design an experience that re - engineers the system and shows how it could be different.
Framework:
Backcasting - I was inspired by the backcasting design strategy tool - which I used in a series of facilitated workshops. Backcasting is usually used in sustainable design, and its purpose, is to imagine the necessary steps to reach a preferable future and connect the future into the present. I utilized the element of storytelling to tell a narrative of the desired change and to generate the personal audience background, experience and cultural values in creating future scenarios. Through the script, (inspired by the 'image' of the change I created in my wheel of reasoning research), I positioned them in a moment when menstruation is no longer a matter of shame. It is a subject people feel very comfortable to talk about, when calendars are in sync with the women phase of the menstruation cycle, considering their mental and physical stages and conditions. In that vision, there has been a shift in the power dynamics between the genders and menstruation became a public part of our everyday lives. Women are being appreciated by men and females for having their menstruation to the point that getting your period for the first time is a celebration itself. By writing their continuation to these speculative scenarios, together, we imagined the implications of my preferable future considering what could be the harmful elements of this reality along with the positive things this change might bring. And talked about what are the necessary steps to reach that future, and connect it into the present. I first used this tool as a means of a research an later my strategy manifested in changing the backcasting into a tool of a generative instrument for the use of non-designers, individuals and groups like educators, parents and different types of communities.
Future scenarios - My final step in this part of the project was to transform all the participant's stories into scenarios so I can then enact them into my audio narrative media. To create the situations, I pulled out elements from the script and the workshops participant's stories. From those elements, I then created a series of audio narrative media in a fictional podcast named The Flow. Regardless of the narrative, the overall tone of the podcasts positions menstruation as a public and open matter in the American culture. I found an opportunity to open up the dialogue for alternative futures in which the menstruation is not considered shameful. Within these scenarios, between the imaginative to the fictional, the users can then imagine themselves in that environment and can think of their version of that alternative - that breaks the ice for delicate conversations and present an alternative perspective for alternative futures.
Audio Narrative Media - Using audio as a medium allows me to strip away the baggage of the context and let the audience focus on listening to stories rather than being bogged down by visual detail. By using audio as a tool, I can rationalize the case and reach a broader audience, to offer people a different perspective. The enacted audio media narratives, are a new form of provocative storytelling, positioning the listeners in this speculative alternative, in a concrete situation, place and time. By plotting my period positive narratives into different exciting podcasts, I will be able to extend awareness of different demographics audiences to the menstruation matter. By listening to the audio narrative outside of context; the audience might raise questions about the validity of those artifacts. Those inquiries might bring to a reflective moment of a 'what if question,' e.g., what if people would have information about a woman's cycle, or what if I was able to talk about my period in public, etc.
Through those scenarios, I can present an alternative perspective that breaks the ice for delicate conversations and open up the dialogue for- alternative futures. I intended for those scenarios to be on the borderline between the imaginative to the fictional, as an alternative that potentially could happen, not a full fiction tail, but for them to be the reality a lot should change, starting from eliminating the element of shame around the period conversation.